If you're on the hunt for a used car nearby, you probably have some questions about the best way to finance it. When you come to our GMC dealership in Kansas City, we'll answer your questions about used car financing and help you compare buying a used vs. new car. Our Buick and GMC financing team has gathered information on some of the most frequently asked questions customers have when buying a pre-owned vehicle. From interest rates to loans, we've got you covered with our used car financing FAQs. Visit Randy Curnow Buick GMC to find your next used car in Kansas!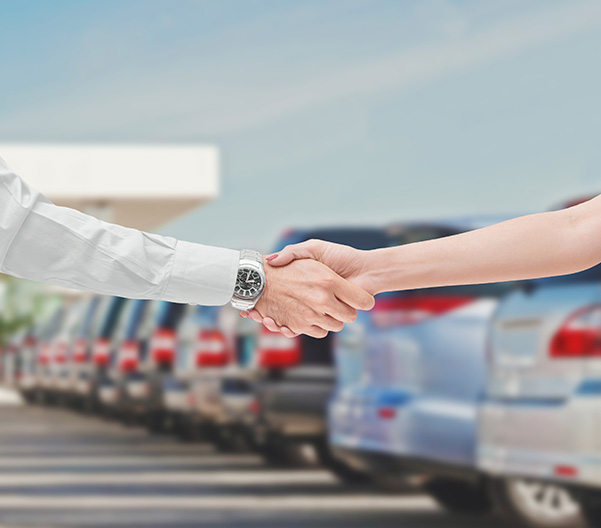 What Is a Good Used Car Loan Rate?
Since interest rates will impact your monthly car payment, it's better to get a lower interest rate when buying a used car. Things like your credit score, payment history, down payment and loan balance can affect your APR when you finance a used car in Kansas. Ask our Kansas City GMC dealer about our used car financing options and low interest rates.
Are Used Car Loans Hard to Get?
Used cars are generally less expensive than new vehicles, so browse used car financing options to see what's currently available. Whether you want to purchase a pre-owned vehicle with an auto loan or buy it directly, you'll be in good hands with Randy Curnow Buick GMC. For more information about used car loans and auto loan rates, please speak with our GMC and Buick financing team.
Do Used Car Dealers Prefer Cash or Financing?
When you buy a used car in Kansas City, you'll have the option to pay in cash or finance it with an auto loan. You'll pay more in interest over time if you apply for financing, but you can have flexible payment options without needing to have the full purchase price upfront. Have a trade-in you'd like appraised? We can apply your trade-in value to the purchase of a pre-owned Buick or GMC!
Contact Randy Curnow Buick GMC if you have any further questions or concerns about local used car financing. Whether you're looking for a used GMC Sierra or you want to get behind the wheel of a pre-owned Buick Enclave, we're here for you. Reach out to our Kansas City GMC dealer today!